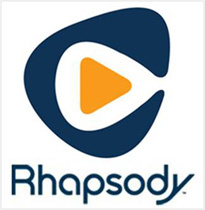 Pioneering streaming service Rhapsody has taken out a $10 million loan as its losses unexpectedly deepen.
Thanks to a filing with the SEC, we know that the company had an $8.9 million net loss for the Q1, even though revenue grew to $46.3 million. The loss was a bit unexpected given that the company lost $1.6 million in the same period last year.
Rhapsody has been trying to stay relevant against larger rivals like Spotify, Google, Amazon and Apple and the company has been forced to make bigger investments than it has in the past.
CFO Ethan Rudin stated a few months ago that 2015 would be a very important year:
"2015 is a watershed year, not just for Rhapsody but for streaming music in general. It's not a period in time in which we're taking our foot off the gas. It's an investment year. We're thinking a lot about new product, we're thinking a lot about promotional opportunities, and music sharing like this Twitter opportunity."
Rhapsody is not traded publicly but its results are visible thanks to RealNetworks, the 43 percent owner of the company.
Source:
GW