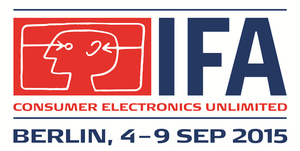 Microsoft has announced a "Windows 10 Lights up New Devices" event for IFA on September 4th in which the company will unveil new devices running on the upcoming operating system.
Running the keynote is Nick Parker, VP of Microsoft's OEM division, which is interesting as the exec does not work on Surface or Lumia.
Parker will "demonstrate a breadth of new Windows 10 devices, including tablets, 2-in-1s, premium notebooks, gaming devices and all-in-ones that will light up the Windows 10 experience for customers."
"It's about the software and the experiences it enables on devices!"
said Jens Heithecker, IFA Executive Director.
"Windows 10 is coming – with new capabilities and experiences for consumers and businesses. "We are excited to see Microsoft take the keynote stage at IFA to give us a glimpse at how its partners plan to incorporate that future into the devices we rely on for work, home and play."
Source:
Windows Central