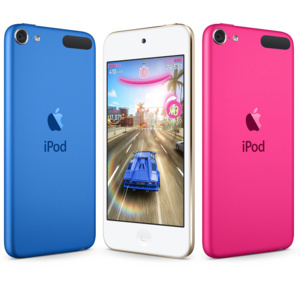 Apple has announced a new iPod Touch earlier this week. The company hasn't been updating the iPod portfolio since 2012 but now, after the release of Apple Music, the time was right.
The new iPod Touch features the same A8 processor from latest generation iPhones but the display is only four inches diagonally. The resolution is 1136 x 640.

There are two cameras aboard: 8 megapixel snapper in the back and a 1.2 megapixel FaceTime camera in the front. Fifth generation Wi-Fi (802.11a/b/g/n/ac) and Bluetooth 4.1 are supported. However, no GPS or NFC support.

You can choose between 16, 32, 64, or 128 gigabytes of storage and the prices are $199, $249, $299, and $399 respectively. Apple also refreshed iPod shuffle and iPod nano with new color options.