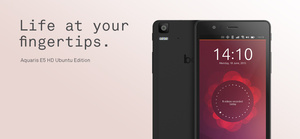 Smartphone OEM BQ has announced this week that their Ubuntu Touch-powered Aquaris phone will now be available "wherever you live" meaning the company is expanding outside of Europe to the Americas, Australia, Africa and Asia.
Unfortunately for U.S. would-be buyers, the Aquaris does not have the proper band support for 4G in the U.S., and on some carriers you may not even get 3G. For those interested, please check the bands for the device and then what your carrier offer.
Currently, the Aquaris sells for under 200 euro,
depending on the model
.
The only other Ubuntu phone to be launched so far this year is the Meizu MX4, which sells in Europe and China and also does not support LTE in the States.
Source:
BQ