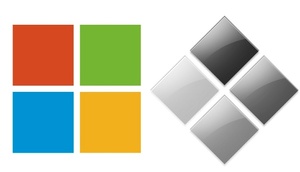 Apple has confirmed it will be updating its Boot Camp dual-boot tool this week to support Windows 10 on 64-bit Mac computers.
Reads the support page:
"You need support software (drivers) installed with Boot Camp to use Windows 10. This software is automatically downloaded when you use Boot Camp Assistant. Boot Camp supports 64-bit versions of Windows 10 when used with a supported Mac.
Windows 10 is available from Microsoft as an ISO file, an installation DVD, and a USB flash drive. You need an ISO file of the 64-bit version of the Windows 10 installer to install Windows on your Mac. If you don't have an ISO file, you can use Disk Utility to make one from your Windows installation DVD or USB flash drive. If you're installing Windows for the first time, make sure the Windows installer you're using is for a full installation (not an upgrade installer)."
In addition, the Windows 10 support and drivers extend to USB 3 and USB Type-C for newer Mac devices. Apple says most Macs released 2012 or later are supported but the full support list as well as instructions if you are interested are available
here
.