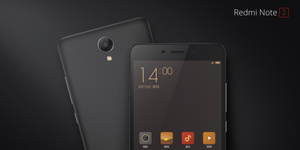 Chinese smartphone giant Xiaomi has released another powerhouse device at a rock bottom price.
The company has unveiled the Redmi Note 2 featuring a 1080p 5.5-inch display, a 64-bit octa-core Helio processor, 2GB RAM, dual cameras (5MP/13MP), dual SIM LTE support, a 3060mAh battery and 16GB or 32GB internal storage.
Furthermore, the device has Quick Charge 2.0 support, supports 802.11ac Wi-Fi and Android 5.0 Lollipop with the MIUI 7 UI overlay.
Xiaomi has called the device "the new monster" and while the specs are monstrous the price is what really stands out. The base model sells for RMB 799 ($125 USD) and the higher end Redmi Note 2 Prime with 32GB and a higher clocked processor sells for RMB 999 (about $155 USD).
As usual, the devices are only available in Asia for the time being, with the hopes for expansion to the U.S. and Europe in the future.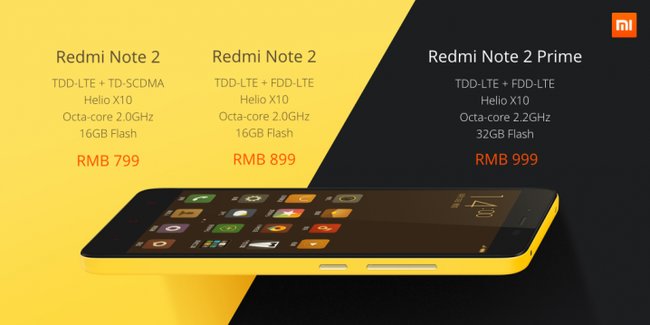 Source:
Xiaomi