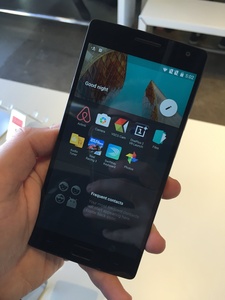 OnePlus co-founder Carl Pei has apologized for the botched launch of the OnePlus 2, which is only now shipping "in meaningful quantities," a month later than expected.
"We messed up the launch of the OnePlus 2,"
said Pei, starting off a long post apologizing to consumers and partners alike.
"With the OnePlus 2, we made rosy plans. We were more confident, and prepared a lot more inventory. We told our users it would be 30-50x easier to get invites, and they needn't worry. Yet, we only began shipping in meaningful quantities this week, nearly a month after our initial targeted shipping date. You can talk all you want, but in the end, flawless execution speaks much louder than unfulfilled promises.

I'd like to apologize on behalf of OnePlus for the delay.

To our fans, sorry. We were equally excited when we saw your excitement around the OnePlus 2. We know how it feels waiting and waiting for something you really want, while being given ETAs that go unfulfilled. We appreciate the trust and support that you have given to a relatively small and unknown company like OnePlus. We know that you are rooting for us, and want nothing more than to see us succeed. Therefore, it feels extra terrible to let you down this time around, again,"
concluded the post.
You can read the full post
here
.