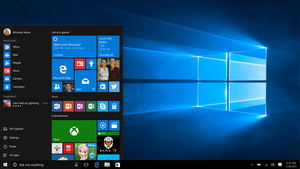 According to insider sources, Windows 10 has now surpassed 100 million installs, a major milestone for the operating system.
That number is also likely to jump in the near future as Microsoft just signed a deal with Baidu to launch Windows 10 in China.
Additionally, Microsoft is expecting a boost in October when they introduce the Surface Pro 4 and other updates to the operating system.
Microsoft has long claimed they want 1 billion Windows 10 users across all platforms within 3 years of launching the operating system and they appear to be off to a strong enough start.
Source:
Petri