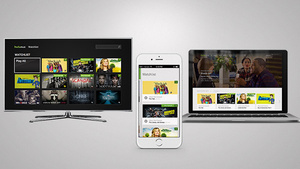 Hulu announced earlier this week that it had expanded its relationship with Viacom, adding more classic kids titles and bringing back hits like 'The Daily Show' now with new host Trevor Noah.
A few of the 90's hits include "Teenage Mutant Ninja Turtles," "Rugrats" and "Doug," and the deal will expand the amount of episodes available of contemporary comedies like "Broad City," "Drunk History," and "Inside Amy Schumer."
Of note, 'The Daily Show' is also back, giving users access to new episodes the day after they air.

"Hulu has been a great partner for Viacom for many years,"
Viacom CEO Philippe Dauman added in a statement. Hulu costs $7.99 per month with ads or $11.99 without.
Source:
Deadline