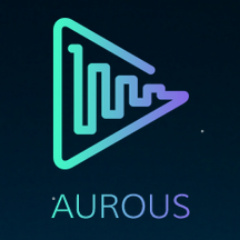 Just three days after launching in alpha this weekend, music streaming service Aurous and its lead developer Andrew Sampson have been sued by the major record labels.
What is Aurous? The service is an internal database of links to content, collected via 120 public APIs that Sampson has integrated into the app, and the search results are then delivered to end users via the BitTorrent protocol. For this reason the service has been called the "Popcorn Time" of streaming music, although Sampson has said he does not agree. He calls the app a "player of players" allowing you to take all your services and put them in one place.
Doesn't matter now as the three majors, UMG, Sony Music and WMG (as well as subsidiaries Atlantic and Capitol) have filed sued against the app.
"This service is a flagrant example of a business model powered by copyright theft on a massive scale,"
industry watchdog RIAA said.
"Like Grokster, Limewire or Grooveshark, it is neither licensed nor legal. We will not allow such a service to willfully trample the rights of music creators."
The lawsuit has two main complaints. First, that Aurous pulls music from "websites offering vast collections of pirated copies of popular recorded music," most of which are located overseas, and second that Aurous lets users stream directly from BitTorrent, which has long been the bane of the label's existence.
While Sampson says he can fight the accusations he may have some issues namely the fact that the labels have million dollar lawyers and his app has so far brought in $0.
Source:
Billboard