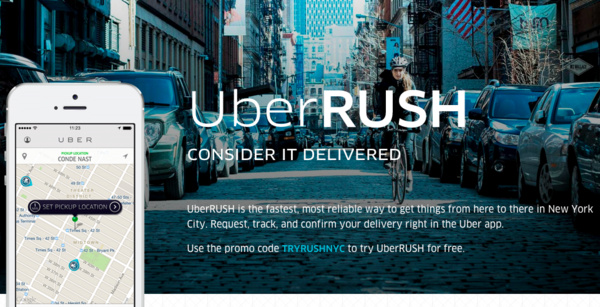 Uber has officially launched its UberRUSH delivery service in NYC, Chicago and San Francisco, following a pilot program in New York for the last year.
RUSH allows users to receive on-demand deliveries from local businesses, similar to existing services like Postmates. If you live in those cities you will see an UberRUSH icon within your app that lets you order a courier.

Jason Droege, head of UberEVERYTHING, says the service has been integrated with most of the top e-commerce platforms, which will help increase how many companies can utilize the service.