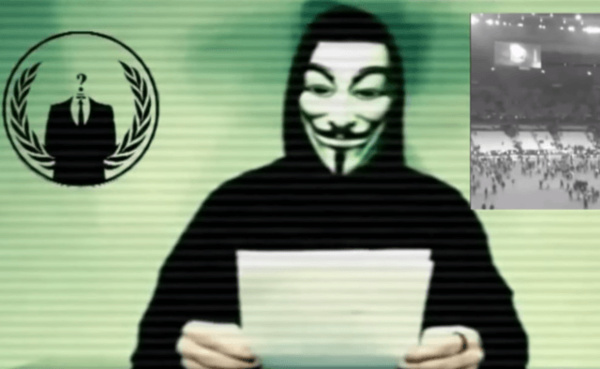 The hacktivist collective better known as 'Anonymous' has declared war on ISIS following the Paris terrorist attacks.
Posting on YouTube, the collective says the terrorist attacks will not "go unpunished" and that anyone who supports the extremist group can expect cyber attacks.

"That's why Anonymous activists from all over the world will hunt you down. Yes, you, the vermin who kill innocent victims, we will hunt you down like we did to those who carried out the attacks on Charlie Hebdo," says the video. "War is declared. Prepare yourselves. Know this, the French people are stronger than you and will come out of this atrocity even stronger."

After the Charlie Hebdo attack, Anonymous was key in getting 25,000 ISIS-supporting Twitter accounts kicked off the service and the group also took down a French site that was full of extremists.