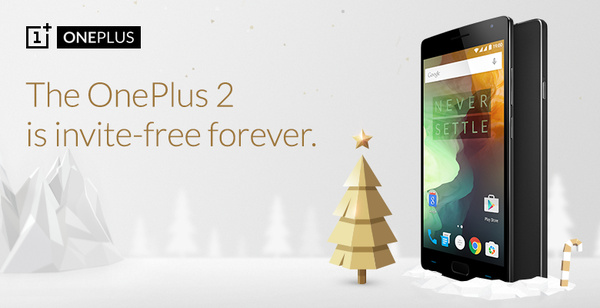 As a reminder to our readers, OnePlus' new OnePlus 2 flagship device is available now (and forever) without an invite.
Additionally, the mid-range OnePlus X is available without need for an invite from today until December 7th and a few accessories are up to 90 percent off.
The invitation system has been criticized in the past, but it has helped OnePlus to keep supply and demand in check and it has also helped to keep some mystery around OnePlus devices.

"The invite system has been crucial to letting us scale our operations and has given our fans a unique way to share OnePlus with the people in their lives. But we are always trying to enhance the OnePlus experience for you and taking risks to push ourselves and show real improvements. That's why we're making the OnePlus 2 invite-free...forever!

That's right; you'll never again need an invite to purchase the OnePlus 2. We're proud to be able to make the OnePlus 2 invite-free so soon and hope this will make getting your very own OnePlus 2 a cheerfully easy experience,"
added Carl Pei, co-founder of OnePlus.
Source:
OnePlus