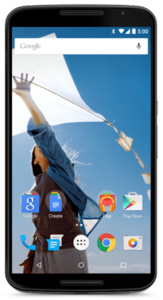 Just a few weeks after the release of the Nexus 6P and Nexus 5X, Google has discontinued sales of last year's Nexus 6.
Other retailers are still offering the device, at a discounted price normally starting at $350, but it remains to be seen if Google still has inventory or if what is out there is all that's left.
Despite great reviews when it launched last year, Google has stepped away from the gigantic 6-inch screen and its newest flagship has a 5.7-inch screen and upgraded specs making the Nexus 6 irrelevant.
Source:
Google