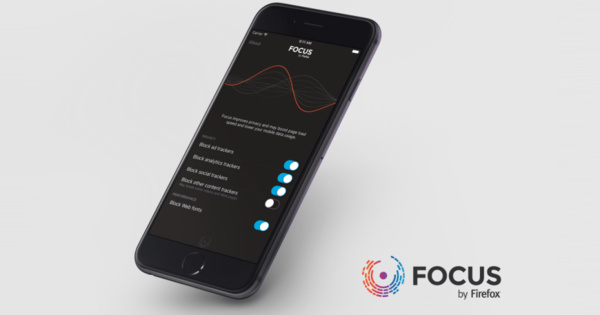 Mozilla has launched their very own ad-blocker for iOS devices, following in the footsteps of many others using iOS 9's new content-blocking API.
The new 'Focus' app takes its blacklist from the browser plugin Disconnect.me, which currently has a list of 5000 trackers including those associated with ad networks.
Focus allows you to control what ads you see, and what kind of tracking can be done on your browsing even on social networks.

CONTENT BLOCKING + TRACKING PROTECTION
- Offers next-level privacy by blocking many common Web trackers in Safari.
- Lets you control the types of page content allowed on your browser.

BROWSE FASTER
- With content blocking and tracking protection on, Web pages may require less data and load faster.

FROM MOZILLA -- A BRAND YOU TRUST
- Mozilla strives to improve the Web for all and has been voted one of the Most Trusted Internet Companies for Privacy.*

COMMITTED TO TRANSPARENCY
- Mozilla gives users transparency online so you can take control of your personal information and choose what content you want to block. We work to provide feedback to content providers and build a healthy, open Web.
Check it here:
Focus app at App Store