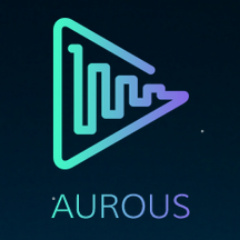 The RIAA has settled its lawsuit with music streaming service Aurous for $3 million. The service had been sued just 72 hours after launching in October.
Aurous had acted like a "Popcorn Time" for music, allowing users to search and find music from third party services, for free.
In their lawsuit, the major labels had alleged copyright infringement (and it seems they were vindicated) and demanded tens of millions in damages. Founder and developer Andrew Sampson initially seemed like he wanted to fight the charges but both sides went quiet just a few days after the suit. Sampson and co-founder Danielle Astvatsaturova now have permanent injunctions from committing any infringing actions ever again.
Although the full settlement was for $3 million, there was a separate agreement signed outside of court, likely with a significantly lower monetary figure. Sampson has long said he did not make a dime from the site.
For their part, the RIAA was pleased with the settlement and how quickly it came to fruition.
"Aurous appropriately agreed to shut down. It was the right thing to do. We hope this sends a strong signal that unlicensed services cannot expect to build unlawful businesses on the backs of music creators,"
Sherman added.
While confirming the settlement, Sampson remained disgusted by the laws surrounding file sharing and copyright infringement.
"I implore Congress to amend the statute to reflect the realities of file sharing. There is something wrong with a law that routinely threatens teenagers and students with astronomical penalties for an activity whose implications they may not have fully understood,"
Sampson said.
"The injury to the copyright holder may be real, and even substantial, but, under the statute, the record companies do not even have to prove actual damage. In the US courts its not about who is right or wrong, people can judge this for themselves, it's about how much money can you spend. My only fear is that this lawsuit opens up other websites and services to attack."
Source:
Ernesto