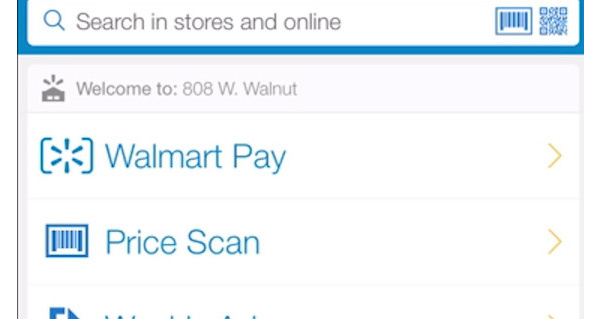 Wal-Mart has announced its own mobile payment service, dubbed 'Walmart Pay,' as the massive retailer follows in the footsteps of other companies.
Walmart Pay is free and will be available for iOS and Android allowing cosnumers to pay with any major credit, debit, prepaid or Walmart gift card.
The launch of Walmart Pay seems to suggest that CurrentC, the mobile wallet service being developed for years now by a group of retailers (including Wal-Mart, Best Buy, Target and others) is nowhere near ready for the big time, despite millions of dollars spent in R&D and years of development.
Walmart Pay is a little different than current mobile payment options in that you choose the payment option within the Walmart Pay mobile app then scan a barcode at the register with your phone's camera. You are then sent an e-receipt.
The mobile payments app will be available nationwide in early 2016 but your nearest location may already be using it.
Source:
Wal-Mart