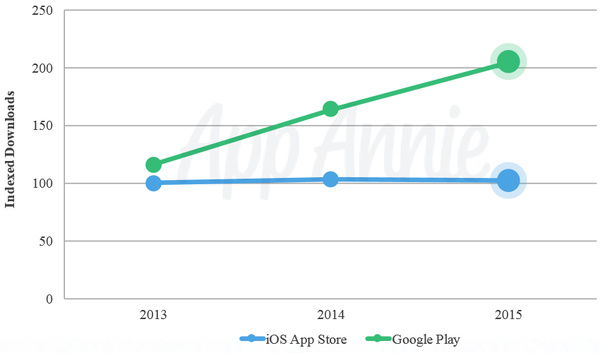 According to App Annie, the Google Play Store saw 100 percent more downloads than Apple's App Store, but Apple made 75 percent more in revenues in 2015.
From those figures, two things are clear. The Google Play Store is much larger than the Apple App Store and Android has a lot more users. iOS developers are likely not complaining, however, given the gap in revenue.
Additionally, Google strong growth came from emerging markets, namely Brazil, India, Indonesia, Turkey, and Mexico, where Android continues to proliferate.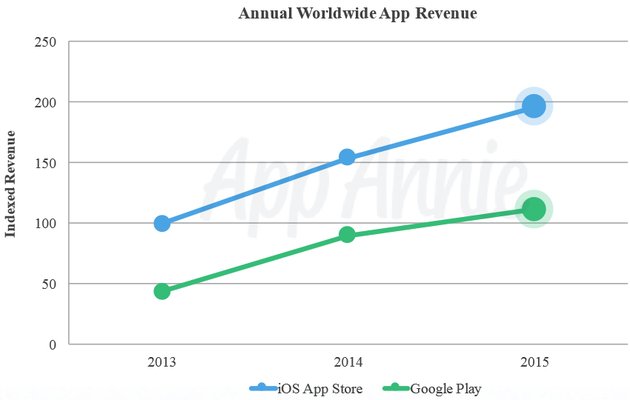 Source:
VB via App Annie