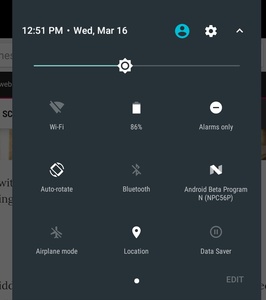 Last week, Google shocked the developer world when it released a very early beta of its upcoming Android N operating system, a full two months before anyone expected it.
Having been able to mess around with the OS for a few days, there is certainly the potential for N to be a great update for Android, although as of writing there aren't too many killer new features, suggesting rather that the operating system will be an incremental update.
This time around, Google has made it very, very easy to get the update, as long as you have a Nexus device, of course. You will have to enroll your device in the Android Developer Program and within minutes, you will have access to the OTA update. No need to set up ADB, no need to download images and no need to load the bootloader. Overall, it's a much easier process. It took me just a matter of minutes to get set up on my Pixel C tablet.
Feature Rundown: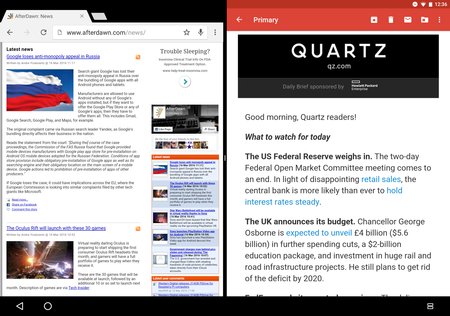 The biggest feature of the update is the addition of multitasking via split-screen. To access the feature, you must have at least two applications open and then you want to hold the recent apps button where the screens will then split and you can arrange them as you choose.
On the Pixel C, the ability to multitask is incredible as I can potentially email and read a news article at the same time (for example) but in practice, it may not be very useful on a phone, even on the large Nexus 6 or Nexus 6P. As an early beta, I often got the error that the "apps may not work in split screen mode" and a few crashes, but that will certainly be fixed in the coming months. Even as a great new feature, Google is actually playing catch up, as Samsung and Apple have had the feature for quite some time.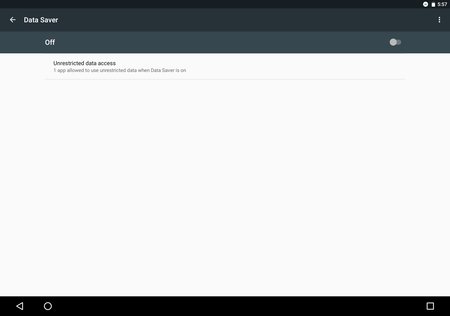 The next update is something called "Data Saver." The feature is prominent in the top down settings bar, and it will allow you to shut down background data for specific apps and to compress data from apps of your choosing.
I tried the Data Saver for the tablet in general and for a few specific apps that I believe are using data for no reason and it did seem to save a few MB here and there, although nothing that will save you if you are not paying for enough data every month.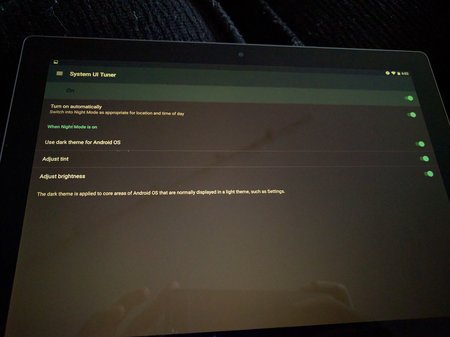 There are some other small updates so far, but easily the best one is the addition of "Night Mode" to the System UI Tuner. To access the System UI Tuner, you have to hold the settings button (gear) from the swipe down bar. After you hold for a second or two you will see that the Tuner has been added to your settings. Within the Tuner, there is a new option for "Appearance," which holds the Night Mode option. Night Mode, similar to F.lux, reduces the amount of blue light of the tablet, and it can automatically turn down the blue light depending on the time of day. Additionally, you can finally get back the dark theme for Android OS, which is great for battery life and your eyesight.
Conclusion
For a start, Android N has some interesting features that should become mainstays for Android moving forward. This is especially true given that thousands of people are using the new update, and not just developers, so the feedback will be more and more helpful as the OS moves closer towards a final version. If you are the average home gamer, stay away from Android N for now (it's buggy), but I am excited for the final consumer release later this year.