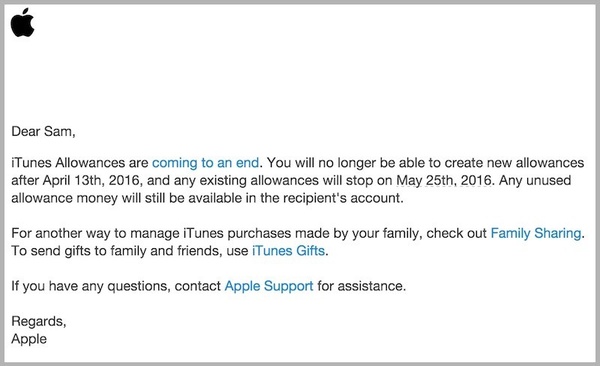 Apple has announced the end of "iTunes Allowances," a feature that had allowed parents to automatically put money into their children's iTunes accounts on a recurring monthly basis.
As of now, Apple has stopped new deposits and the service will go away completely on May 25th.
Any unused allowance credit will be rolled over into your iTunes account and can be used as normal. There was no word as to why Apple is stopping the program. Moving forward, Apple is encouraging users to try out their Family Sharing features, including 'Ask to Buy' on family accounts.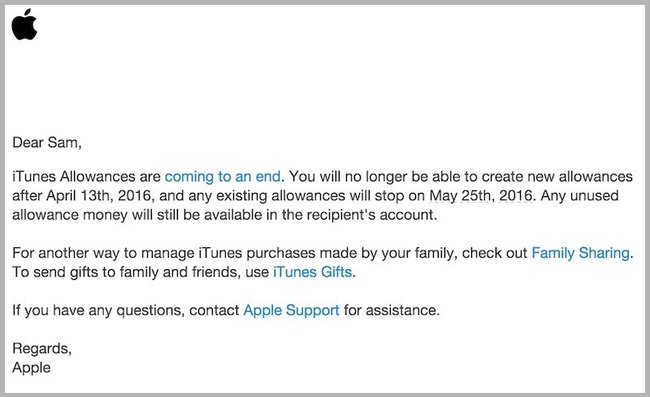 Source:
MacRumors