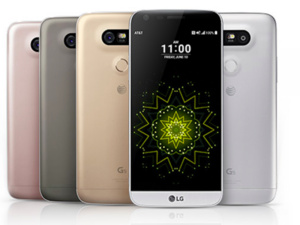 In April LG released their latest flagship smartphone, the G5, to big hype and a large marketing campaign. According to one report, however, the phone is a flop.
The Korea Times says LG has made some serious changes to the executives in its mobile division, in part admitting that the latest flagship did not meet internal company projections nor expectations. Reportedly, the company even said that its "latest flagship G5 smartphone failed to generate sales," leading to the turnover.
Many believe the G5, despite its nice specs, was just downright confusing given its modular design, but the biggest problem is probably the fact that many have now invested years in the Apple, Nexus or Samsung ecosystems, with little reason to change.
The report concluded that LG will likely ship around 2.2 million G5 phones this quarter, well below their expectations for three million.
Source:
PhoneArena