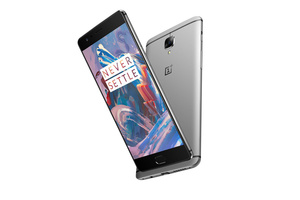 On Monday, OnePlus began rolling out their OxygenOS 3.2 operating system update for the OnePlus 3 but issues have forced the company to stop the rollout.
Here was the company's post on Monday before the rollout began:
I want to thank all of you who have provided feedback. Your input has been absolutely valuable in ensuring that we produce a high-quality update. Thank you for your patience and as always, we look forward to hearing your feedback on this one.

This will be an incremental rollout. We should reach 100% coverage in the next 48 hours or so.

Here are some of the highlights of this update:
Enabled sRGB mode in developer options.
Improved RAM management.
Improved GPS performance.
Enhanced audio playback quality.
Updated custom icon packs.
Fixed some issues with notifications.
Improved camera quality/functionality.
Fixed some issues in Gallery.
Implemented latest Google security patches.
Fixed bugs in Clock/Music apps.
So let us know what you think. Enjoy!
Since then, staff member "Sam L" has said the following: "
Due to some reports of issues while upgrading, we are temporarily stopping the rollout to investigate. We will start back up as soon as possible."