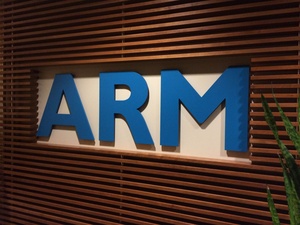 Japanese telecom giant SoftBank has agreed to purchase microprocessor leader ARM Holdings for $32 billion, a huge premium over its recent closing price.
ARMH designs the microprocessors used by Apple and Samsung (among others) and their designs are found in about 95 percent of all smartphones.
The deal appears to show confidence in the British economy and stability following their recent "Brexit" vote. In fact, SoftBank says it plans to double ARMH's current UK team from 1600 to 3200 employees in the next five years.
In 2015, ARM reported revenue of $1.5 billion with profits of $448.4 million, so while the company has a monopoly and has strong margins the deal appears to be rich on the surface. SoftBank likely hopes to make up some money through a new focus on designing chips for routers and the networking industry. ARMH currently has 15 percent share in that industry.
Source:
WSJ