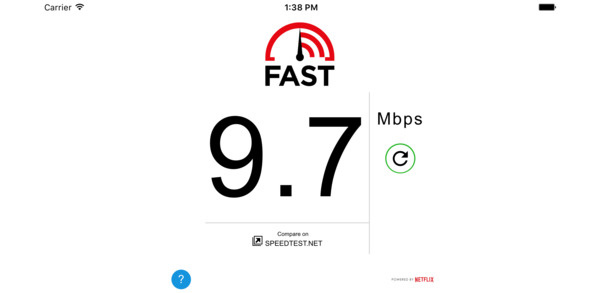 Earlier this year, Netflix launched Fast.com, a very simple site for testing your connection speed.
The streaming giant has now expanded their services to mobile users, launching FAST speed test apps for iOS and Android. Install the app and open the app to see your current Internet speed. There are no other options in the app except a refresh button if you want to run the test again.
FAST will only show you your download speed unlike rival Speedtest.net that shows both download and upload and Netflix says most users don't care about upload speed (and they are right).
Check out the apps here:
Apple
Google Play