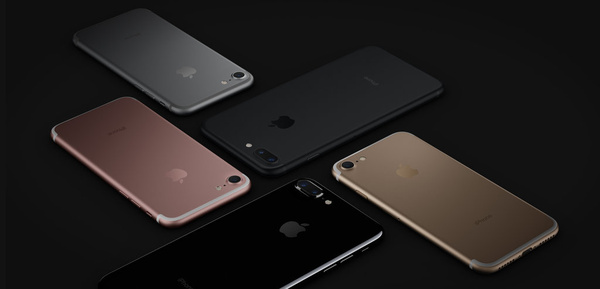 Apple has today unveiled new hardware and software in California. The limelights were of course on the new iPhone which had been largely leaked. Apple was not able to introduce any shocking new features because the most important aspects had already been documented weeks or months earlier.
Like you would expect, the iPhone 7 comes in two sizes and three different storage options. Apple doubled the storages as was rumored, now at 32, 128, and 256 GB. The larger Plus model also got a new dual camera, which has two different optical setups allowing a better zoom and bokeh effect.
The camera has a 12 megapixel sensor, f1.8 aperture, 6 lens setup, and optical image stabilization. It is said to be 60 percent faster than the previous iPhone 6s camera.
As with every generation, the new iPhone is faster than ever. According to Apple's graphs the CPU's processing power is 120 times the original iPhone and GPU bests the first iPhone 240 times over. The new A10 chip features a big.LITTLE type of architecture which has two powerful and two power efficient cores.
One of the less rumored additions was the taptic engine in the home button.
By the looks of the new iPhone not much has changed – until you see the new black color variants. In addition to new colors, iPhone's curves have stayed largely the same but there are slight differences, such as the curvier antenna lines.
There is also no more traditional headphone jack. The 3.5 mm connection has been removed to make more room inside the phone. Apple also introduces new headphones, the wireless AirPods as well as some new Beats headphones.
The new iPhones are first time ever also water and dust resistant.
The iPhone 7 can be preordered Friday 9th and ships a week later on the 16th and starts at $649 ($32.41/mo). The larger iPhone 7 Plus with dual cameras starts at $769 ($37.41/mo).