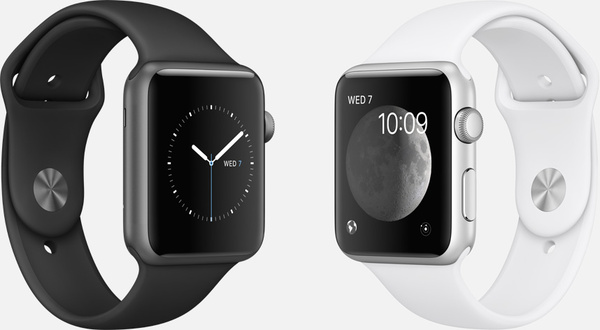 Apple introduces today of course
the new iPhone 7
but also showed us the new generation of Apple Watches.
In addition to improving the old Apple Watch with a new processor – and renaming it as Series 1 &ndash (above); Apple introduces a new Apple Watch Series 2 (below). This new smartwatch includes a dual core S2 processor, twice brighter display, and finally also a GPS. It is also water resistant and is deisgned to work even with intense swimming.
The operating system is WatchOS 3 which was unveiled earlier this year.
Two major collaborators that took stage were Nike and Niantic. The first made a Nike+ version of the Apple watch especially for the runners and the latter promised the release of Pokemon Go for Apple Watch in the near future.
In addition Apple announced that it has a new ceramic Edition model of Apple Watch and has continued working with Hermès and will release special versions of Apple Watch with leather wristbands.