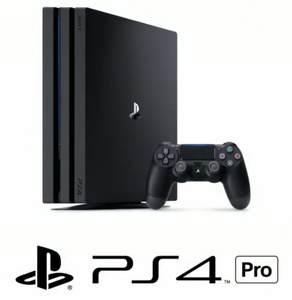 Sony has officially announced the new PlayStation 4 models. As expected, Sony introduced the new slimmer PlayStation 4 as well as a new Pro model which will provide improved functionality.
The slimmer version has the same features as the current PlayStation 4 but the new PlayStation 4 Pro also includes 4K support among other changes. Pro model is said to improve the performance two fold which will allow it to process higher 4K resolutions in gaming.
The PS4 Pro's processing power comes from a new custom built AMD graphics card that is based on the Polaris architecture. The CPU cores are still Jaguar but have been clocked higher. There's 1 terabyte of HDD storage on the PS4 Pro.
Not all games will be 4K supported and you don't need a 4K TV to use PS4 Pro. PS4 Pro will come available on November 10 starting at $399. PS4 Slim will retail for $299.
Sony also announced that all PlayStation 4 models, new and old, will also get the HDR feature which will bring games more alive with more vivid colors.