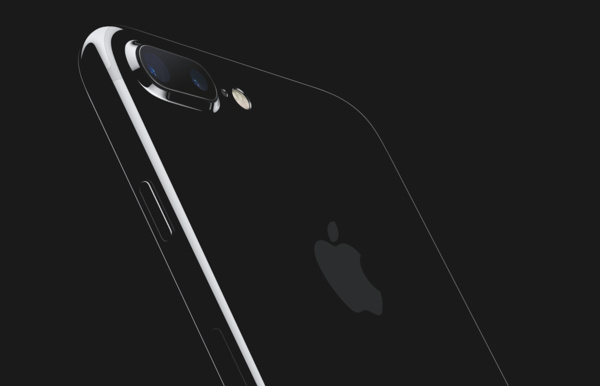 Apple announced yesterday the new iPhone duo which comes in new colors and finishes. The black version is back and even in two different shades and finishes. The matte black, called Black, is finished just like the other color versions but the Jet Black version has a glossy finish.
Even though in press photos the Jet Black version look stunning – as you can see – you have to remember that glossy surfaces gather fingerprints far easier. There is, however, another, more problematic difference.
The new Jet Black is said to scratch easier than the other versions. And no, this is not only speculation from random reporters' first hands-ons, this comes straight from Apple's official iPhone 7 site.
The high-gloss finish of the jet black iPhone 7 is achieved through a precision nine-step anodization and polishing process. Its surface is equally as hard as other anodized Apple products; however, its high shine may show fine micro-abrasions with use. If you are concerned about this, we suggest you use one of the many cases available to protect your iPhone.
As you can read above, while Apple says that it is as hard as other anodized products, including iPhones, the shine may (and will) show scratches with use. This should not be a surprise to most of the people but it does potentially make you think another time about buying the Jet Black version. And instead of case, maybe you should just buy a different colored iPhone?