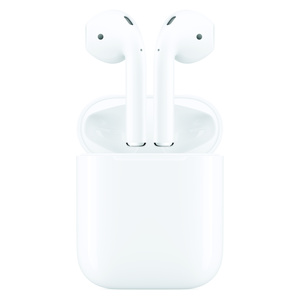 Apple unveiled yesterday new wireless AirPods for the new iPhone 7 which, as rumored, does not have a separate headphone jack. Separate of course meaning that the Lightning port doubles now as a headphone connector.
Apple made a big deal about the new wireless headphones, which are – at least by superficially – essentially wireless version of the EarPods. Apple's Phil Schiller said that the headphones get rid of the pairing problems of Bluetooth and include a new W1 chip which among other things will make the connection between devices (and the other headpiece) easier.
It has been since revealed that Apple does use a low powered Bluetooth connection but just makes the pairing easier with its own software and/or hardware.
Recode reports
that not only are the AirPods using Bluetooth but they are compatible with non-iPhones.
So it is nice to know that in addition to investing $159 you don't have to buy another set of in-ears for potential other devices. It does, however, remain to be seen what kind of audio quality the AirPods provide and whether they are worth the price tag even with this rather positive revelation.