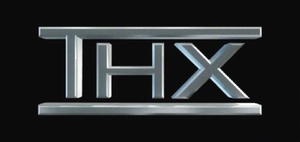 THX, the AV quality assurance company founded as part of Lucasfilm, has been acquired by gaming hardware company Razer.
According to Razer, the brand THX will be "spun out as a startup" (despite being 33-years-old) and run independently under its current management team but with capitalization from Razer.
THX was founded in 1983 and has been sold multiple times including a purchase in 2002 by Creative Technology at a valuation of $13 million directly from Lucasfilm. The company currently has 50 employees including a few top audio and graphics engineers and scientists in their fields.

"We've been fans of THX for a long time, from the time of the Star Wars legacy and how George Lucas created it,"
added Razer.
"THX has one of the biggest brands when it comes to movies or music. Audio files, films, we think of the THX brand in audio as akin to what Razer is in gaming."
Additionally, the company has a large library of patents and IP in the AV space, which Razer hopes to implement.
"There is a lot of potential to extend it into newer areas that interest us, like virtual reality and live streaming,"
they concluded.
Source:
TC