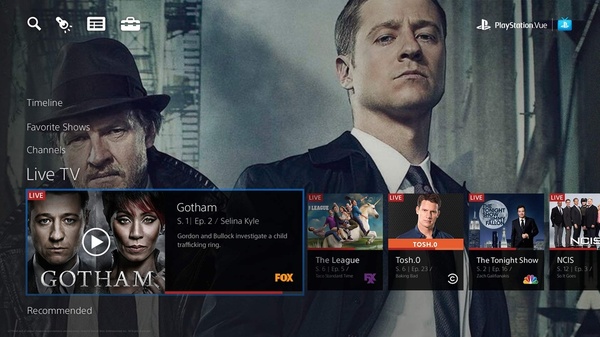 Sony streaming IPTV service, PlayStation Vue, is now available on Android TV.
The service will be available on all devices that use the Android TV platform, including smart TVs and set-top boxes.
PlayStation Vue offers 55 to 100 channels for $30 to $75 per month.
With the new announcement, PlayStation Vue is now available on the PlayStation 3 and 4, iOS, Android, Android TV, Roku, Fire TV and Chromecast.
Source:
Verge