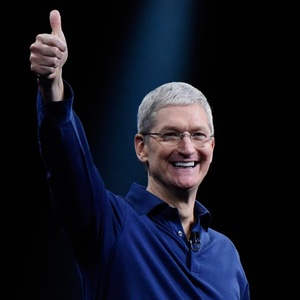 Apple as a tech company in Cupertino, California is by default a left-leaning place to work at. No only that Tim Cook has been supporting Hillary Clinton for president by hosting her fundraisers.
Now that Trump won the election, the CEO has had to come forward and try humbly build bridges and unite employees.
The letter Tim Cook send his employees was posted by
MacRumors
and it is an important message to workers within Apple. It highlights core values of Apple, which include diversity. This time Cook is not only defending the diversity of race, religion, and sex but also diversity of opinion, which makes it an important statement.
He stresses that Apple's goal hasn't changed and principles it stands for have not changed. Apple is a company that is open to all and creates products that improve people's lives.
"We have a very diverse team of employees, including supporters of each of the candidates," Cook states in the letter and continues to emphasize the importance of moving forward together by any means possible quoting Dr. Martin Luther King Jr., and closes his letter in same tone, "Let's move forward -- together!"
Trump has criticized Apple for not enabling a back door to San Bernadino terrorist Syed Farook's phone as well as investing in foreign manufacturing.