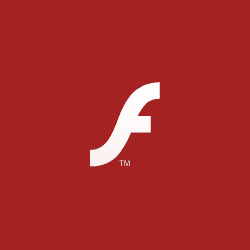 Google released the version 55 of Chrome browser this week and it has one of the biggest updates in recent history. The new browser no longer plays Flash videos on default.
Google has for a long time been a proponent of HTML5 video and this has been evident especially in its video platform YouTube. Now the company has decided to reduce Flash on all three major desktop browsers to an even less meaningful status.
Flash will still be used if that is all the website offers,
9to5Google points out
, but defaulting to HTML5 video will reduce dramatically which video technology the majority will use. This will be remembered as one of the final nails in the coffin for Adobe Flash.
This is an extremely good thing for users in many ways. HTML5 is far more secure, power efficient, and especially offers performance that is leaps and bounds beyond Flash, and this update will force many web developers to switch away from the old technology.
Chrome users will now be prompted if they want to enable Flash when entering a site with Flash content. However, the top 10 sites (YouTube.com, Facebook.com, Yahoo.com, VK.com, Live.com, Yandex.ru, OK.ru, Twitch.tv, Amazon.com, and Mail.ru) in the world in addition to website that have no HTML5 support are exempt from the rule for the next 12 months.