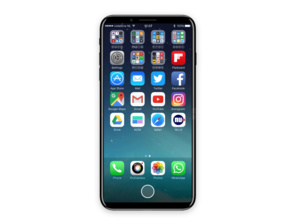 The rumors of the upcoming iPhone have been going wild for a few months now, and there's only a few things they seem to be focusing on. One is the display, which according to most rumors covers the whole front panel. The second one is the placement of a fingerprint reader and other possible biometric sensors.
Now it is rumored that Apple will be adding a new type of sensor in their future iPhone which might remove the need for fingerprint reader altogether. A front-facing 3D camera will supposedly scan your face and log you in not only to your phone but to Apple Pay as well.
Traditional face recognition is not very reliable and earlier implementations by the likes of Samsung have been fooled by photos for example but this new technology is said to be secure enough to use for online payment.
According to
Bloomberg
, the new technology is so capable that is can read your face even if the phone is laying on the table and not pointing straight at you. Apple is also said to be considering adding iris scanning to the system.
The sources tell that this 3D face recognition is even more secure than the fingerprint as it is based on more data points. However, the technology is still in development and might not be ready for the next iPhones that will be revealed in just couple of months.
So it seems that we still have no idea how Apple is going to tackle the problem of an Galaxy S8-like "Infinity Display" and biometric sensing. Fingerprint reader in the back? Under the display? Or something completely different?