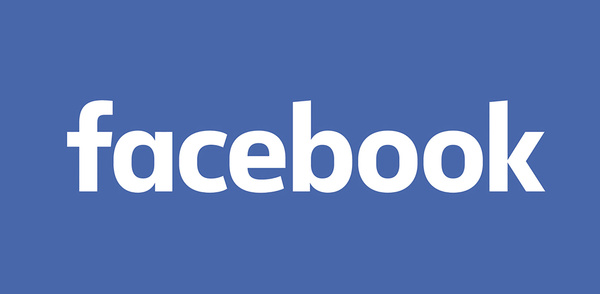 comScore has released its latest chart showing which apps are the most used ones in the United States. As the American mobile phone culture differs quite a lot from other Western countries, the chart is quite interesting one.
First and foremost, the difference between the U.S. mobile phone usage and, say, European one, is the fact that
iPhone
has significantly higher market share in the U.S. than it has in most other countries -
over 40 percent according to one statistic
.
However, the list is mostly full of non-surprises, as both
Google
and
Facebook
dominate the charts.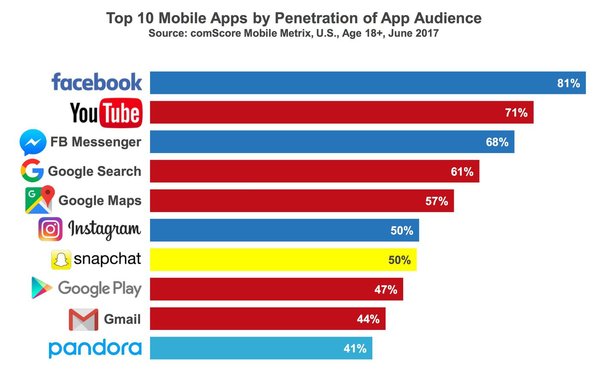 most popular apps in the United States, Summer 2017
#1 is probably not a big surprise to anyone - Facebook's flagship app is being used by a whopping 81 percent of Americans. The second one on the list is a no-brainer too: Google's
YouTube
is being used by 71 percent of smartphone users.
The rest of the top 10 is dominated by Facebook and Google, too. Facebook has its
Instagram
and
Messenger
apps on the list, while Google has its flagship search,
GMail
, Android's default app store
Google Play
and
Google Maps
on the list.
The interesting bits on the list are these two oddities: While rest of the world has
Spotify
on most such charts, its competitor
Pandora
replaces the Swedish music giant in the American list. Another one is the absence of Facebook's
WhatsApp
- the
de facto
communication app in most countries.