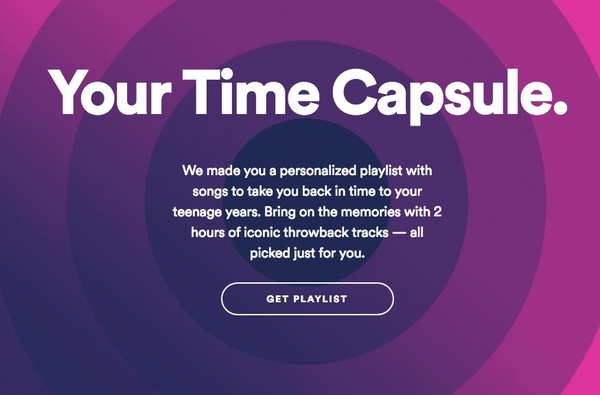 Spotify has added its streaming service another AI powered features. This time around Your Time Capsule brings you songs from the past according to your personalized music history.
The feature tries to guess what type of music you've listened when you were a teenager, basing the selections on what you've been listening lately. Your own Time Capsule is approximately two hours of music that is automatically generated for each individual users.
You can access your Time Capsule from your mobile app or visiting
timecapsule.spotify.com
on your browser. In my case at least a few dozen songs were spot on, or at least fairly appropriate, but there are definitely a few misses.
Anyways, check out yours and let us know how well Spotify knows you!