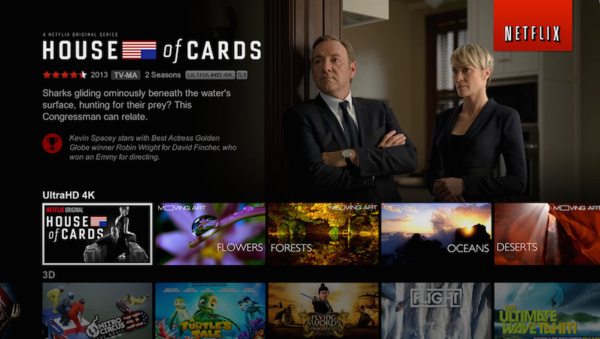 There's no bigger player in the streaming TV and movies scene than Netflix – no matter how much you want it YouTube. This year the streaming giant will spend approximately $6 billion in programming, only to increase the spending by quite a margin in 2018.
According to
Bloomberg
, Netflix is going to up the game another 33% in 2018 bringing the total program spending to a whopping $8 billion. This obviously means that there will be tons of new and popular returning TV shows, host of exciting documentaries as well as record number of original movies.
Netflix's content chief Ted Sarandos told in an investor call that Netflix will release 80 original movies next year, more than three biggest Hollywood studios (Disney, Warner Bros. and Universal Pictures) combined. Not every single one of them, or even most, are big budget blockbuster type of movies but there are those too.
In addition to increasing the content altogether, Netflix has focused their efforts in few specific niches. The upcoming year will bring along Netflix's first ever Danish show (The Rain, a post-apocalyptic adventure) as well as its first Swedish series (Quicksand, a suspenseful crime drama) among other foreign content. This year the company released their first Italian and German shows.
There are also 30 different Japanese anime series in the works.
While many of the TV companies are cutting ties with Netflix as they try to compete in one form or another, CW, owned by CBS and Warner Bros., is continuing to offer shows like Supergirl and The Flash to Netflix.
According to Netflix CEO Reed Hastings the decrease in deals with other studios is not worrying. Netflix has been increasing the amount of original content, or Netflix Originals, which now account for more than 25 percent of the budget.