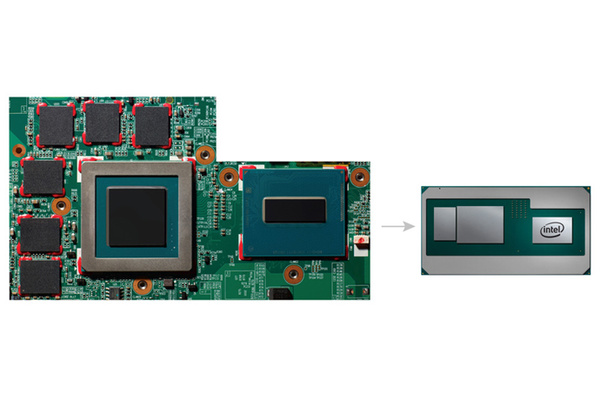 Intel has revealed that its developing a new type of processor, called the Core H, for ultrabooks. According to Intel with the new technology ultra-portable laptops are going to get a significant boost in perfomance that will bode well especially to gaming and VR applications.
However, the Core H itself isn't the big news here, even though it will be nice to get some dearly needed improvement to ultrabook performance. Instead its the company Intel is partnering with to produce this new chipset.

You might ask how is a partnering company news in any form? Well, in this case the partner is also a long time rival, and one could call it the archnemesis of Intel.

Yes, Intel is partnering with AMD to provide graphics knowhow, and the chipset will thus include an Intel processor and an AMD GPU for the first time ever. This might be a win-win-win. Not only does Intel get superior graphics performance in their products but AMD gets finally a proper introduction to ultraportables and, best of all, the public gets a speedy ultraportable chipset.



In addition to improved performance, Intel says that the a new technology allows them to package CPU, GPU and graphics memory (HBM2) closer together to save precious space. That obviously means slimmer products that have more room for battery among other things.