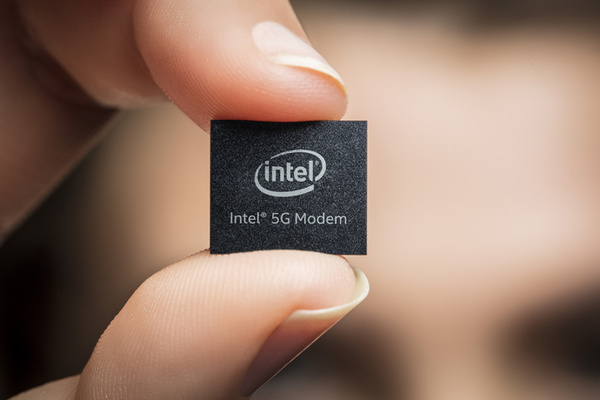 The world's second largest semiconductor manufacturer, Intel, has announced a major project in mobile chips. The company has introduced a future portfolio for commercial 5G modems.
According to a press released, the XMM 8060 is the first commercial 5G modem developed by Intel and will take on major 5G suppliers, including the likes of Qualcomm and Nokia, in the next decade's fight for wireless supremacy.

In addition to the super-speedy 5G modem, Intel also announced a new XMM 7060 which improves the LTE speeds on mobile devices starting next year. As for the 5G modem, we'll have to wait a few year.

While we are waiting for the first commercial devices to equip the XMM 8060 in mid-2019, we'll have the 1.6 gigabits per second, Cat-19 LTE chip to speed our way through the last few years without 5G.

Intel also said that it is going to expand the XMM 8000 series with other modems that will bring 5G capabilities to computers and vehicles among other connected things.

This obviously solidifies Intel as a potential mobile powerhouse of the future, but it still has a long way to challenge long-running modem makers as proper competitor, and conquering the mobile sector has always been a struggle for Intel.