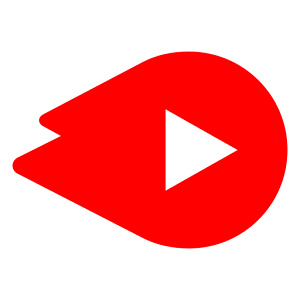 YouTube is the number one online video resource bar none, not even close. However, even the largest provider of video content has their problems (and we're not talking about demonetization here), one of which are the data requirements.
Obviously watching videos over the internet is very data intensive, and many of us understand that video is more requiring of your data connection than pictures or text. Google knows this and has been trying to develop all kinds of technologies to give access to video content to all, not just to people with unlimited LTE data.
This includes developing their own video codecs as well as better optimized versions of the service itself. The development of the latter has now taken a major leap forward as Google has finally released it to the public.
YouTube Go is meant mainly for people that do not have access to fast and unlimited internet access. It's a lighter, diet version, if you will, of YouTube app that allows the users to download videos for later viewing. It also lets you transfer videos via Bluetooth that obviously doesn't require perhaps costly internet connection.
Obviously many of us in the western world have access to unlimited, or something close to it (thanks U.S. carriers), so YouTube Go is mostly directed towards emerging markets. Thus the app has limited availability, and you'll have to jump through few hoops to get it in the U.S. or Europe.
However, if you really want it, for one reason or another, you can get it on your Android phone via the
APKMirror website
where it has been added by some kind people. To download the app and install using the APK you first need to allow installation of apps from unknown sources from the security setting on your Android phone.
After that just hit the
link
and enjoy your low-byte YouTube diet.