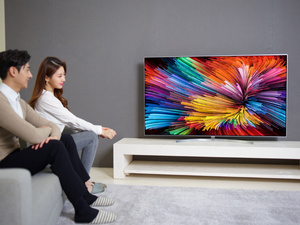 HDMI has been the de facto video and audio connection between TVs and digital entertainment devices for years now, but it certainly isn't the same connection it was in the early 2000s.
Now, more than a decade after the first HDMI specifications, the High-Definition Multimedia Interface has been adopted in billions of devices, and it's far more versatile that it was at version 1.0 with under 4 Gbps bandwidth.

The new HDMI 2.1 specifications have been released two days ago and they increase the speeds and compatibility even further. HDMI 2.1 supports up to 10K resolution video, which at this point in time can't be really even viewed on any device, not to mention there aren't a lot of 10K videos around. In addition it supports 8K at 60Hz and 4K at 120Hz.

Also it support dynamic HDR, a feature that is bound to be popular in the future. It allows high dynamic range, used in filming many of the films and TV shows these days, that can be altered on the fly for each frame individually.



The bandwidth has been increased to a maximum of 48 Gbps, over 10 times that of the original HDMI and nearly triple the bandwidth of previous iteration, HDMI 2.0. Also, for those wondering, HDMI 2.1 is fully backwards compatible with version 2.0.