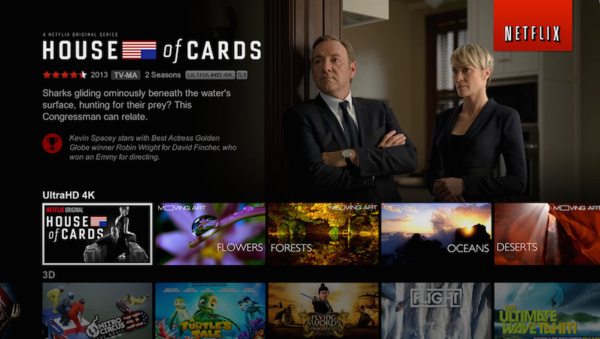 Many of the Netflix Originals as well other content on the world's most popular streaming TV service are now available not only in 4K but also in HDR. Now the streaming giant has expanded the support to another major platform.
Supported by most high-end TVs, HDR gives you a clearer, more vibrant image with blacker blacks and more contrast. However, in addition to HDR supporting display, your playback platform also needs to support the feature.

Netflix can be watched on HDR for example via PlayStation 4 or Chromecast Ultra, but one of the more popular platforms, Windows 10, has lacked the support. Now Netflix has added HDR support – more specifically HDR10 – to Windows 10.

However, it has a few limitations. You will need to use the Windows 10 app or Edge browser, so no love for Chrome users. Also if the computer is powered by an integrated GPU by Intel, you'll also need at least 7th generation Core processor. For Nvidia GPUs you need GeForce 1050, 1060, 1070, or 1080, with no less than 3GB of RAM.



Unfortunately there is no support for Dolby Vision or AMD's GPUs or CPUs. Also, naturally, if you aren't connected to a HDR supported TV, or other HDR display, it doesn't matter what type of PC you have.