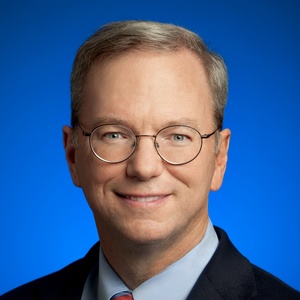 Sergey Brin and Larry Page. People know those two men built the Google empire from ground up, but it was Eric Schmidt that was in the spotlight most of the important years. Now after being the CEO of Google for a decade and serving as the executive chairman of Alphabet since of its inception, he is stepping down.
While Schmidt is moving on and leaving the role of executive chairman, he'll still be helping Larry and Sergey out in some respects. After stepping down as the executive chairman he'll be considered a technical adviser that will share his insight in scientific and technological problems.

Schmidt's role was extremely important in the early years of Google. He was recruited from a US software company, Novell Inc., in 2001. At that time Google founders were looking for an experienced leader to guide them and their roughly 200 employees.

Since Google, and later the parent company Alphabet, have grown to employ roughly 150 000 people and develop products and services for billions more.



Alphabet is expected to replace Schmidt's executive chairman positions with an non-executive chairman. Officially Schmidt will leave his post at a board meeting in January 2018.