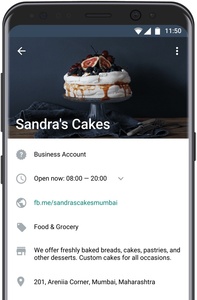 Facebook has largely a monopoly on instant messaging in the West. In most countries in Europe and North America, the top 2, if not top 3, most popular messaging platforms are owned by Facebook.
The most popular of them all is WhatsApp that is slightly more commonly used than Facebook Messenger.

Now the Facebook owned behemoth of a messaging platform is releasing a new product, which it hopes will create the desperately needed revenue. Even though when first introduced, WhatsApp was warning people that after a year of use it would require a monthly fee, it never really started asking money from its individual customers.

However, for a while WhatsApp has been trying to figure out how to create some revenue from the business world. The answer, the company hopes, is a new app called WhatsApp Business.

WhatsApp Business, as the name and perhaps the past four paragraphs might suggest, is an app for the business oriented folks who want to create an official presence in the WhatsApp ecosystem.



Even the WhatsApp Business is free, at least if you are a relatively small company. Larger companies need to pay a fee to get the full feature list and get all the advantages they perhaps need.

Via WhatsApp Business the businesses enrolled can, for example, reach their customers about orders and delivery, as well as do normal customer support work like answering questions via text. The business accounts list a description, a field of business, open hours, and other details about the company. It the details there is also a field to inform you that the account is indeed a business, not a personal, account.