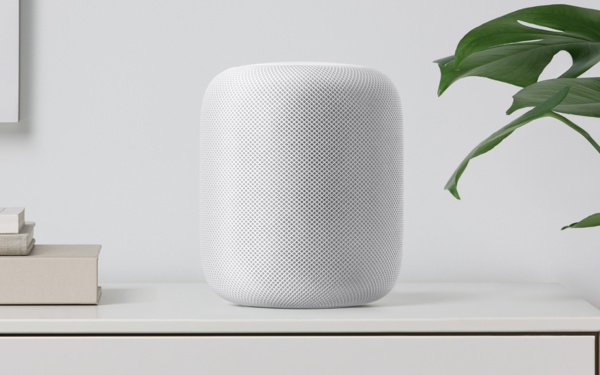 Apple finally managed to release their smart speaker to the public last week. First shown to the public last summer, Apple HomePod, was supposed to be launched by Holiday season where it would wreck havoc, or that's what Apple hoped for at least.
Now that the device has landed on many reviewer's desks, it has been torn apart, although for now only figurative as we wait for JerryRigEverything or iFixit to grab one. A company by the name of Loup Ventures, that calls itself "a research-driven venture capital firm", has compared the new speaker and its assistant to the competition.
HomePod has been receiving quite a bit of criticism from reviewers for not having any connections or supporting Bluetooth. It also is not meant only for the most extreme Apple enthusiast, since it doesn't support Android phones or even really Apple Music competitors like the twice as popular Spotify.
However, most are very impressed with the sound quality that might not be as loud or as bass-y as on Google Home Max, but offers a really balanced good audio experience.
When it comes to comparing Siri,
Loup's test
seems to be the best so far. A fairly scientific test included a total of 782 inquiries on four of the most popular assistants on four different smart speakers. They had the Amazon's Echo with Alexa, Google Home with Google Assistant, Apple's HomePod with Siri, as well as a Harman Kardon Invoke with Microsoft's Cortana.
The test revealed that Apple has still a long way to go with Siri. Google managed to take the crown with a success rate of 81% with Amazon taking the second spot with 64%. Even the Harman Kardon speaker topped Apple, and HomePod was left last with just over half questions answered correctly.
The testers, however, noted that even though Siri only managed to answer 52.3% of the questions appropriately Siri did hear and understand the question nearly every single time. This means that Apple's listening prowess is way better than its answering abilities at this point.
They also reminded that Apple has just released their device while Amazon has been in business for a long time. HomePod doesn't currently support for example navigation-related questions which took it down quite a bit.
All in all Loup Ventures was impressed with Apple's effort this early on in HomePod's life cycle.