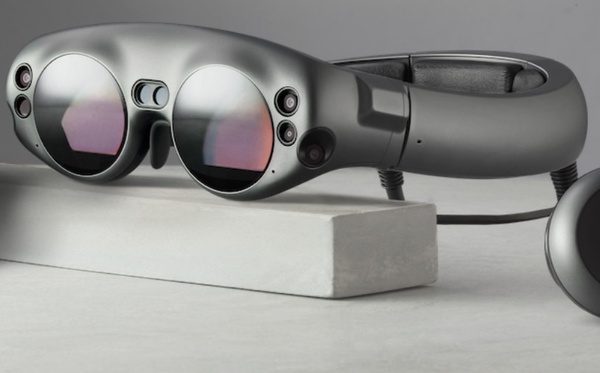 Last year a new virtual reality, or more aptly Augmented Reality, startup was introduced. The company calls itself Magic Leap and has been developing an AR headset that is poised to revolutionize mixed reality content.
In Decembe, Magic Leap revealed what the glasses, and they do actually look like glasses this time around, will likely look like. As the above picture shows, Magic Leap headset has a very unique look with two lenses, and displays, as well as myriad of cameras and other sensors.
Now the CEO and founder of Magic Leap, Rony Abovitz, has sat down with
Recode
and talked about the future. According to Abovitz, the headset will become available in a couple different setups that are meant for distinct price points.
He says current plans are that the most affordable, and thus the least feature rich, version of the AR headset will cost around the price of a high-end smartphone. One could argue that there are high-end smartphones that cost around $500 but many would bet safe and take the latest, and greatest, iPhone as a reference. So it is very possible that the cheapest version will retail $999 just like the iPhone X.
The Creator Edition, that was revealed in December, is the company's midrange model so there will be an even higher-end version available. However, Abovitz did not reveal how expensive that is. You can draw comparisons towards Hololens, though, that costs around $3000.
That seems awfully lot for another gadget, right? Well, Abovitz believes that this will replace computers, tablets, TVs, and perhaps even smartphones for many, and for that reason they are willing to pay the big bucks.