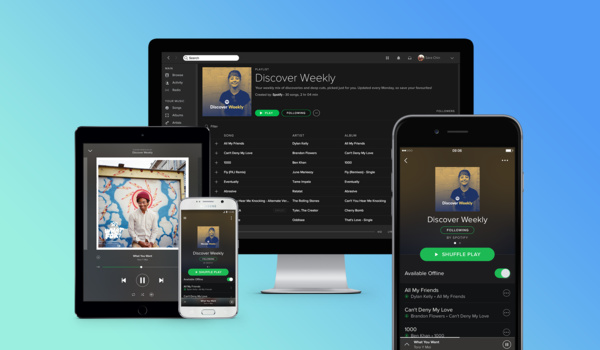 The king of music streaming, Spotify, completed the public listing process yesterday. The company officially listed on the New York Stock Exchange (NYSE) where the market initially valued the company almost at $30 billion.
Spotify's CEO Daniel Ek wrote a blog post a day earlier thanking hard-working employees for the past years, but more importantly looked in to the future.

The company has been a huge influence in music industry as a whole. During its early years it was the target of artists, activists, and record companies who believed that especially the free tier is the essentially stealing from the artists.

Later Google and Apple have followed suit, and streaming music is overwhelmingly the choice of music media these days. And Spotify has turned millions of non-paying customers into real customers.

The company in fact boasts now a total of over 160 million listeners, of which more than 70 million are paying a monthly subscription fee. The worldwide customer base is unparalleled, although Apple Music is challenging Spotify's numbers in the US.



NYSE recognizes Spotify, that did an unusual direct listing instead of a fancier more traditional IPO, now with a ticker SPOT. Spotify opened with a stock price of $165.90 which is a quarter up from its initial reference price.

Since the opening the stock price has been falling more or less steadily and is currently at around $140.