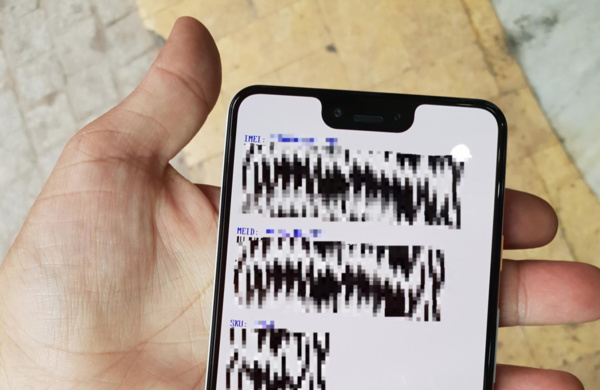 This year's Google phone is soon just around the corner and we've been hearing a lot about the phones. Rumors have suggested that we get once again two phones in two distinct sizes.
Now we have also a new leak which offers a fresh look at the devices. A user of XDA Developers
has released
a few photos that are said to be depicting the upcoming Google Pixel 3 XL, the larger of the two phones.
While the backside hasn't changed an awful lot, although there is no dual tone colors, it is definitely clear from the display, and perhaps even more importantly the parts that lack a display (*ahem* notch *ahem*), that this is indeed not Pixel 2 XL.
The phone is an all white version that has a single camera in the back, as expected, and the front panel is dominated by a large display with a distinct notch. Google has not, however, gone as far as Apple and removed the tiny chin.
The notch seems to be even larger than on Apple's device or many competing Android phones, and it is likely because of the dual cameras that can be seen in one of the pictures below.