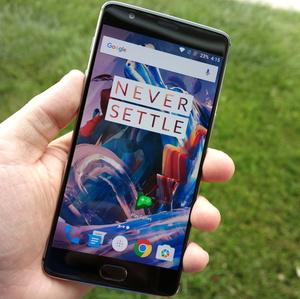 OnePlus, a Chinese smartphone company that became known by their Flagship Killer branding used in their early models, has now shared some amazing news to their users. The company has been among the best when it comes to updating their phones to new Android versions, and seemingly the company only is getting better at it.
Android's newest versio, dubbed Android P, is coming to not only the latest OnePlus models, namely the OnePlus 6, but even last years models (both OnePlus 5 and 5T) as well as two year. Those phones are of course the OnePlus 3 released in the summer of 2018 and OnePlus 3T released later that year.

Google is planning the final release of Android P later this fall alongside new Pixel smartphones. Currently the beta version is available for a few Android phones, one of which happens to be OnePlus 6.

The company has previously informed that it will support future devices at least two years regarding Android version updates after the phones release, but seems like it has been more generous to users of past devices, which is admirable. OnePlus also includes a third year of support in which it promises Android security updates.



Reliable and quick updates is one of the better ways smaller manufacturers can challenge big boys like Samsung, especially since most Android manufacturers have been utterly disappointing when it comes to software updates, and new versions of Android. Currently OnePlus stands as one of the better manufacturers in this respect alongside HMD Global, a Finnish company that creates the new Nokia Android phones.