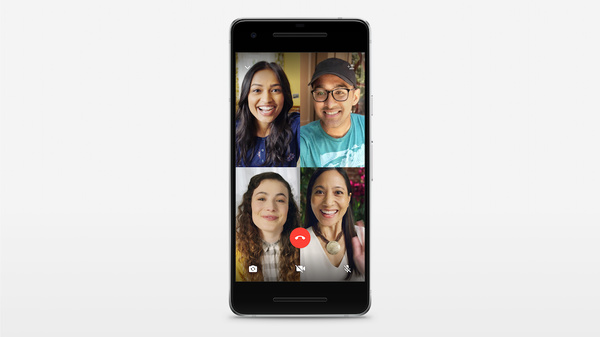 WhatsApp has updated their mobile messaging platform with a major new feature. Facebook-owned, world's largest, instant messaging app first unveiled group calling in May, now it's finally available.
Group calls were introduced at Facebook's F8 conference in May and now the company has managed to finish the feature and released it in their mobile app. Both iOS and Android versions of WhatsApp got the feature.

Group calls offer both video and audio only calls between multiple people. There are limitations, though, and most importantly the group calls are limited to four concurrent connections.

Other platforms offer even up to 32 people chatting all at once. However, four people calls is a good start for WhatsApp, and it wouldn't be a complete surprise if the company will expand the support.

What is nice about the WhatsApp calls is that they are entirely end-to-end encrypted, a feature that has made WhatsApp's text messaging a huge success.

To make a group call you'll just make a regular call between two people and add the other recipients from the button on the top right.